Ett eget liv...
Nu finns bara framåt...
Utan titel, 24x18 cm
Vad nu framåt kan betyda i ett ständigt expanderande universum...
---
Rörelse
---
Amulets Ambient
Fin Ambient loop-musik gjord med gamla bandspelare och effekter
Gjord med:
- Tascam Portastudio 414
- Tascam Porta 02
- Biyang Reverb Pedal
- Donner Blues Pedal
- Nux Delay Pedal
- Atari Punk Console
- Circuit Bent Dan Electro Fab Metal
- Mooer Mod Factory
- Behringer Digital Delay
- Modified Mini Theremin
- Korg Mini KP2
- Mooer Spark Echo
- Line 6 Pocket Pod
---
trevligt
Ett trevligt ställe:
Vad det har blivit mycket reklam här. Som sätter igång av sig själv på hög volym. FY!
En bild för att lätta upp reklamen.
Och en till
och en till
Hela världen är ett stort KAOS (har du märkt det?)
---
Intressant
Här finns det saker av intresse (om man är intresserad av dylikt).
"
the catalogue of wonders (arts) is based in london since 2009, though its existence predates that date in several disguises and other names. we are a free thinking, leftwing, anti-fascist conglomerate of artists that chose to keep together and not sellout to the mainstream platforms and commercial vehicles. this is a place for showing independent and do it yourself art in any media. though tempestuously independent we welcome any materials and suggestions to improve our services and we welcome new artists that identify themselves with our editiorial. this is not a place of censorship though. any views presented here are those of the authors and may not at all represent our personal or collective views, as freedom of speech and art is most welcome.
"
---
Tillstånd
Krypande anspänning, skräck, ångest, fruktan är vad jag hör i den här filmmusiken.
Helt suveränt!
Intervju med skaparna av musiken:
---
Nutida musik?
Vad är det?
Eller Ariana Grande?
Eller något från Somalia?
Den som har öron och letar kan finna. Musiken lever. Snart kommer Pojkarna, Hampus Ekholm och Ode Andersson att göra sig hörda. :-)
---
Tidsfördriv
"1983, complete "XL•1" album by Pete Shelley, synced to the Sinclair ZX Spectrum computer program designed to run in tandem with the music."
---
Dagens diskrepans...
Jag hör "Lever livet" av/med Leslie Tay på radion när jag stiger upp idag.
Inget fel med låten, en modern soft sak, det är så här det ska låta just nu.
Men refrängen låter som om den var sjungen av livstrött zombie.
Jag har en del jag inte är så nöjd med men så trött som den här refrängen är har jag inte blivit ännu.
Det här är mer levande... ("I´m alive" med 999 från 1976)
---
Duvchi
Eftersom jag inte har någon koll så har jag helt missat den här låten...
 "Turtleduvs (Take Em To Church)"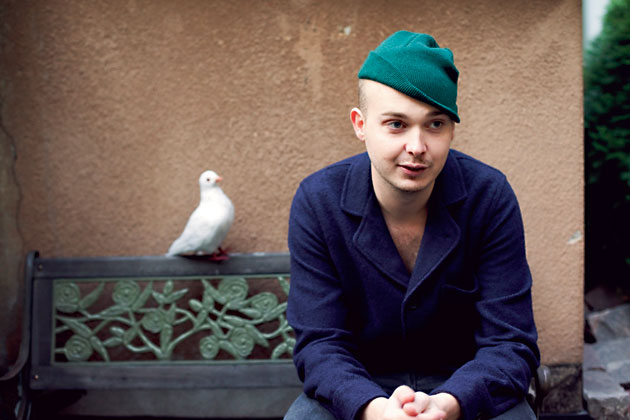 ---
Marcel Duchamp 1968 BBC interview
---
Giacometti, Alberto
---
hopplös?
Eftersom den här bloggen är totalt inaktiv så kan jag lägga upp en inte så glad Diss och Dass här.
De små grisarna kan bara se det hemska I livet...
---
South Station Stompers
På Lilla Wien, Stockholms Södra, går det att se och höra SSS varje söndag mellan 14 och 17.
Till kostnaden av en lättöl eller något som faller en på läppen.
Tradjazz alltså! Underbart, bör höras live, en lycklig känsla sprider sig I kroppen.
Besök anbefalles!
---
mamma
sen min mamma dog
har jag velat
vara i fred, dra mig undan
OCH inte vara ensam alls !
Samtidigt...
---